Mother & Baby and Kind + Jugend!
A few months ago we submitted a range of our products to the prestigious Mother and Baby awards! At the request of M&B, Obaby HQ have excitedly sent a selection of Obaby's finest to a number of lovely parents around the UK to be rigorously tried and tested in their every day lives and then finally judged by the panel, who compile an elite shortlist for each category. Like the Loved by Parents awards, these accolades are awarded solely on the thoughts and opinions of mums and dads, based on the real life experiences they have had with their products, so winning, or even making the shortlist for one of these prizes is meaningful for more than just the title.
We have recently been informed that the testing period is now over, so fingers are remaining firmly crossed leading up to the announcement of the M&B shortlist on the 16th September.
We've also been extremely busy preparing for our stand at Cologne this month! Kind + Jugend is always a fantastic opportunity to meet potential customers from around the world and the high quality of the distributors and retailers that visit us there is always so impressive.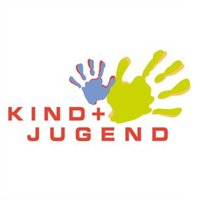 Our stand will feature a range of our products including our newly released collection of Metis and Leto strollers, along with their plus versions, the Chase Zigzag and our new licensed Tiny Tatty Teddy strollers, and will also see the return of ABC Design, with the most up to date versions of the Zoom, Cobra and Mamba being exhibited at our stand.
Safe to say, we are looking forward to another successful show and expanding the Obaby brand further around the world! We will be posting all the details in a post-Cologne blog later this month.